Saltram House is a National Trust property on the River Plym.  I use it for a one hour fast walk three or four times a week, just to blow the cobwebs away, get some air and some short exercise.  As I have been doing this since March, its been great to watch the season change, the plants change colour and most recently (its now October) the land thinning out, the leaves changing and the tracks getting clearer.  Its really a beautiful walk all year round, my route takes in 3.2 miles and takes between 50 minutes and an hour to complete.
I start in the car park at the Ride, this is next to the Recycling centre and is free parking.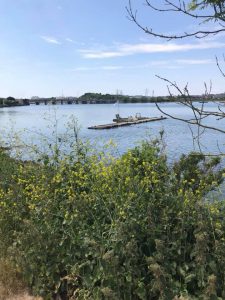 Walk up the side of the Embankment to the end, which has a little beach.  The Embankment has a really fierce tide, going from completely full to completely empty in about two hours.  If you catch it at the right time, you can watch the birds feeding on the worms, or the water creeping across the mud, or fish swimming around, all from the same place.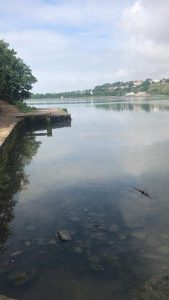 Turn right, walk up to the house, circle it to the right, then follow the path back to the beach, past the Birdwatching Hide and the Roman looking Folly.
On any normal day, you'll come across squirrels and rabbits, plus its a favourite dog walking route so there'll be a lot of those too.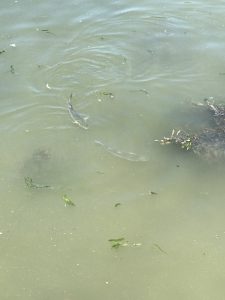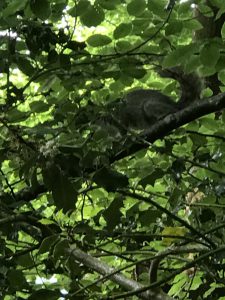 Ill add some more photos of the route the next time im there.  If you are into the National Trust experience, the House is lovely, plus there is an NT shop, toilets, and a café which does a great Carrot Cake.
More information to be added…
The walk looks like this on Strava, a lovely way to stretch your legs, get some air and see some genuinely pretty urban landscapes.