Karen and I have been busy recently, especially taking in the South West Coast Path, trying to do Saltram House on a Saturday, the coast on Sunday and Warleigh Point Bird Sanctuary in the week.  While this is only (in total) around 15 miles a week, its enough for us!
As for the South West Coastal Path, its beautiful, genuinely a stunning set of views and a proper workout in places.  We tend to park at Bovisand Beach, in the Holiday Park, then decide which way to go.  The yomp from there to Wembury is about three miles and has some big hills and sets of steps which makes it a good workout.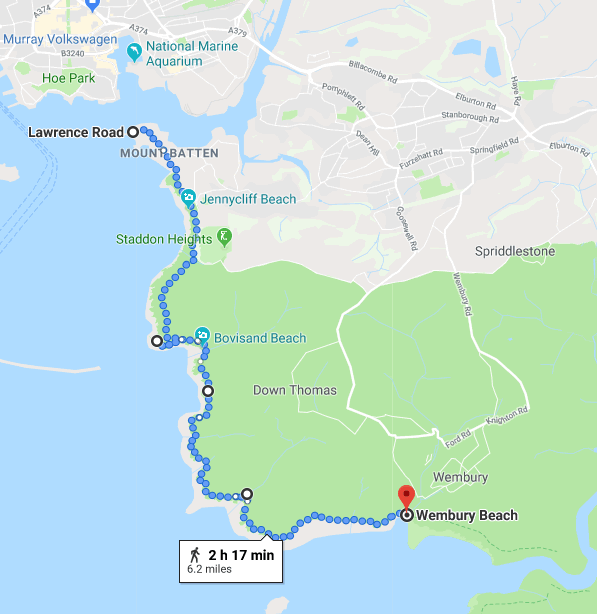 Similarly, going the other way, from Bovisand to Mount Batten, is about three miles, so give yourself two hours to cover the 6 miles either one, however, the latter is more of a challenge.  On the upside, the pubs at Mount Batten and Heybrook Bay are both nice stop offs, plus the coffee shops at Wembury and Jennycliff are both good stops too.
You do get some great views over the Sound and Wembury Bay.  Some of our many photos are below.