Once again, the Open Air Cinema season is upon us, with a cracking set of films chosen again:
Tinside Lido
Saturday 3 August: The Adventures of Priscilla Queen of the Desert
Friday 23 August: Alien
Saturday 24 August: Bohemian Rhapsody
Sunday 25 August: The Birds
Royal William Yard
Thursday 12 September: Captain Marvel
Friday 13 September: The Rocky Horror Picture Show
Saturday 14 September: Bohemian Rhapsody
And we were lucky enough to get tickets for Priscilla, Alien, Bohemian Rhapsody and The Birds at the Lido, plus of course Rocky Horror later on at RWY.
I hadn't seen Priscilla for years so I had forgotten a lot of the plot which was a nice surprise at times.  A great film, good fun, very camp as you would expect, wonderful performances all round.  As always, a good crowd showed up of all ages, taking a chance with the weather (we have stayed dry somehow for the last couple of years) and a couple of glasses of wine were drunk.
The venue at the Lido is special, just a beautiful view thats worth getting there early to enjoy.  We (Karen and I) got there for 815 and had a saunter around the site, found seats near the back and settled in.  They time this to coincide with sunset so we may have missed the few minutes of the introductions staring at it.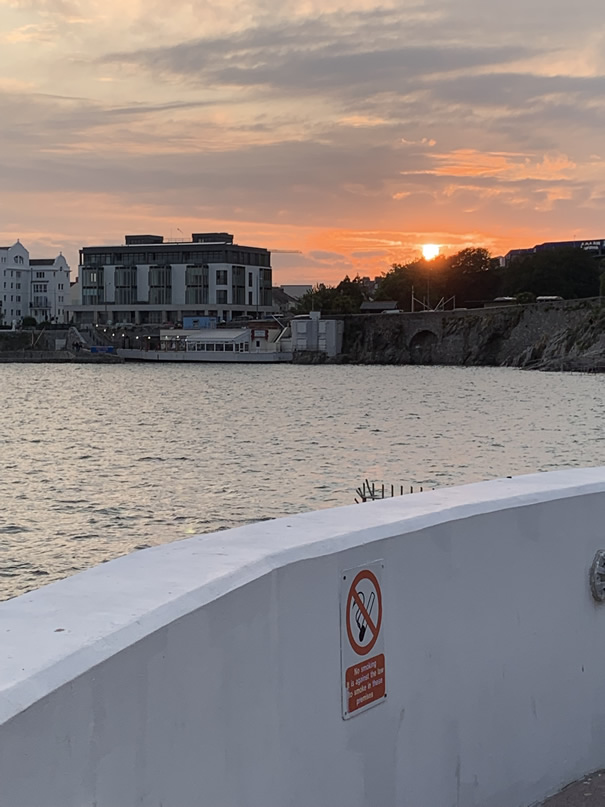 Anyway, great film good crowd, we are looking forward to Alien in a couple of weeks time!  More to come…