Mount Edgcumbe sits across the water from Royal William Yard and there is a ferry (£1.50 at the moment, going up to £2.00 very soon) that takes you from "Admirals Hard" in four or five minutes to the House.  Living just a couple of hundred yards from the ferry is a bonus and I'll quite often pop over to the pub for a pint overlooking the sea.   At low tide you can get down to the jetties and take in the urban beauty for a while.
If you like formal-ish gardens, the majority of the area will be for you.  I'll be posting pictures every now and then, it genuinely is a different place at different times of the year, stunning.
The Orangery is a cracker, really really good food!  Well worth a visit, although I must admit I mainly pop there for a coffee if the suns out.  Years ago, I saw some Open Air Theatre here and they did the play (Midsummer Nights Dream – Illyria – if memory serves) up and down the staircases at the back.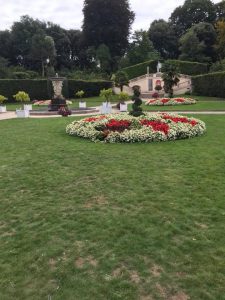 I managed to miss the Open Air Theatre this year, despite my best efforts.  See the post on Open Air Cinema at the Lido to see what it got swapped for.  Next year I'll do both…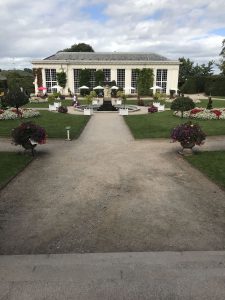 I do love Mount Edgcumbe and I am a regular on the ferry to and from there, its a great way to spend half a day just having a wander.  I haven't been into the main house, that's not really my thing.  I'll post some more information and pics of the place when I have a chance and/or as the year progresses and the gardens change.